Workshops & Tours
Locations, Photographic Opportunities & Dates
We select workshop and tour locations that ensure many inspirational photographic opportunities for all participants from a diverse array of subject matter. All workshop and tour locations are personal favorites that we have spent years scouting, learning and photographing. Each workshop and tour is timed to coincide with natural seasonal events that lead to the most exciting photography. The locations and dates of our workshops and tours are selected so that we are not photographing in places overrun by tourist and other photography groups.
If the workshop or tour you are interested in is full - please
contact us
to be put on a waiting list. There is no cost or commitment to do so.
2020 Workshops and Tours: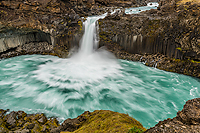 Iceland: Land of Fire & Ice – Summer Exploratory Tour
June 26 - July 10, 2020
- Full!